Arab countries respond to COVID-19
Heightening Preparedness
Integrated Multi-sectoral Responses
Planning for Rapid Recovery
COVID-19 in the Arab region
As per WHO's Situation Report of 11 May 2022, all countries in the Arab region have reported COVID-19 cases. Yemen was the last, reporting its first case on 9 April 2020.
Most countries in the region have national rapid response for timely investigation and response to public health threats. However, staff in these national teams will require updated training to investigate and respond to the new coronavirus.
Early warning surveillance systems are in place in most countries, especially those experiencing complex emergencies, but they may not be sensitive enough to detect emerging infectious diseases. Improving surveillance and investigation of, and response to, the current COVID-19 outbreak requires strengthening existing disease surveillance and laboratory capacities.
"We are already hard at work, together with our UN family and other partners, on three immediate priorities: supporting the health response including the procurement and supply of essential health products, under WHO's leadership, strengthening crisis management and response, and addressing critical social and economic impacts." UNDP Administrator, Achim Steiner
Impact of COVID-19 on economy in the Arab region
Preliminary estimates of ESCWA suggest that the region could lose US$42 billion of gross domestic product. Unemployment rate in the region could increase by 1.2 percentage points because of the COVI-19 outbreak. This implies that the region could lose at least 1.7 million jobs in 2020.
Already, between January and mid-March 2020, businesses across the region have registered massive losses in market capital, in the order of UD$420 billion. The consequent loss of wealth is equivalent to 8 percent of the region's total wealth.
To deal with the downward economic spiral and ease the anticipated negative economic and social implications for people and businesses, several Arab countries have already put in place mitigation measures. For example, United Arab Emirates announced a US$27 billion stimulus plan to help boost the economy, including subsidies to water and electricity for citizens and commercial and industrial activities. Qatar announced a similar package of US$23 billion to support and provide financial and economic incentives to the private sector. Saudi Arabia announced a US$13 billion package to support businesses and small and medium enterprises. Egypt unveiled a comprehensive plan costing US$6 billion to combat the fast-spreading virus and support economic growth.
UNDP tailors its global response to the needs of countries across the region, in order to support their national preparedness, response and recovery plans addressing challenges posed by the COVID-19 pandemic.
Almost all are countries in the region are taking precaution measures in order to decrease the spread of COVID-19 by closing borders, schools, public places, facilitating telecommuting at work, canceling prayers to avoid mass gathering events. These measures will help to decrease the transmission of Corona inside each country; however, it will affect each country economically and socially
UNDP in Jordan is working with partners to combat the spread of COVID-19 and to support country's health systems through a new project introducing advanced medical waste disposal technologies to improve medical waste management in healthcare facilities.
UNDP in Somalia set up communications hub as first line of COVID19 defence in Somalia to raise people's awareness about the virus by making videos, animations, radio spots and social media graphics.
UNDP in Lebanon has cooperated with the Lebanese Broadcasting Corporation International (LBCI) to launch on 25 March 2020 a campaign to fight misinformation about corona virus.

UNDP in Yemen is adopting contingency measures to ensure our ability to continue to deliver essential services to conflict affected communities across the country.
UNDP Sudan is providing COVID-19 dedicated support to the Ministry of Health with existing Global Fund and UNDP resources, and it is also working to evaluate and mitigate the potential long-term economic impact of COVID-19.
UNDP in Iraq and Kurdistan Human Rights Watch (KHRW) collaborated to train sixty women on sewing and tailoring in Ninewa over the course of a ten-day workshop to produce face masks to combat spread of COVID-19.
Explore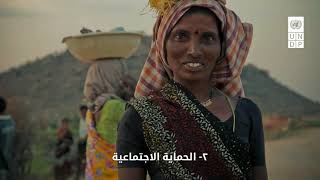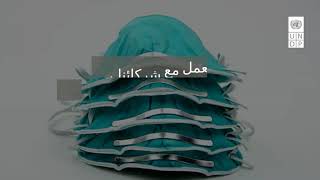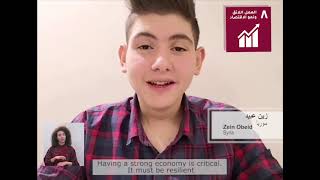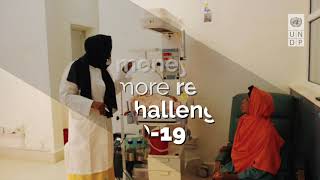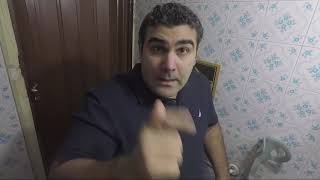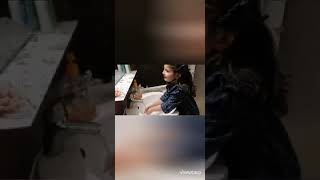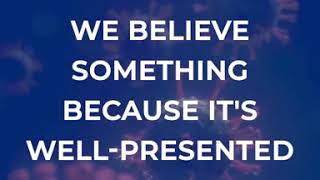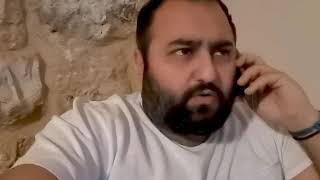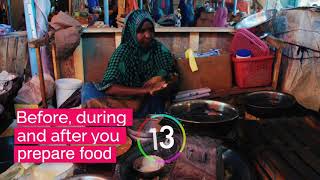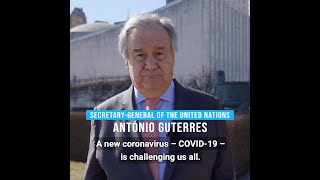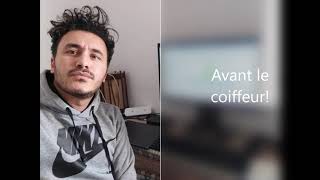 Please note that the WHO Eastern Mediterranean region does not include Algeria which one of the countries of RBAS. Alternatively, it includes Afghanistan, Iran and Pakistan.
What Is Coronavirus?
The Coronavirus pandemic is the defining global health crisis of our time. Since its emergence late last year, the virus has spread to every continent except Antarctica. Cases are rising daily in Africa and South America, and Europe has taken over as the epicentre of the disease and more cases are now being reported every day than in China at the height of its epidemic.
Countries are racing to slow the spread of the disease by testing and treating patients, carrying out contact tracing, limiting travel, quarantining citizens, and cancelling large gatherings such as sporting events, concerts, and schools.
The pandemic is moving like a wave—one that may yet crash on those least able to cope.
But COVID-19 is much more than a health crisis. By stressing every one of the countries it touches, it has the potential to create devastating social, economic and political crises that will leave deep scars.
We are in uncharted territory. Many of our communities are unrecognizable from even a week ago. Dozens of the world's greatest cities are deserted as people stay indoors, either by choice or by government order. Across the world, shops, theatres, restaurants and bars are closing.
Every day, people are losing jobs and income, with no way of knowing when normality will return. Small island nations, heavily dependent on tourism, have empty hotels and deserted beaches. The International Labour Organization estimates that 25 million jobs could be lost.
Every country needs to act immediately to prepare, respond, and recover. The UN system will support countries through each stage, with a focus on the most vulnerable. UNDP will help countries to urgently and effectively respond to COVID-19 as part of its mission to eradicate poverty, reduce inequalities and build resilience to crises and shocks.